About the DMS
Our Mission
Connecting local communities with live music
We Value:
Bold integrity.
Quality before quantity.
Courage, especially when what we do is opposite to what is popular or trendy.
Kindness, Accountability, and Transparency.
Momentary, undoctored, natural expression of emotions through music.
Our Members, Performers, and Audiences.
Contributing to something greater.
Why we do what we do
Live music is essential to the heart. It directly contributes to our mental, behavioral and emotional health and well-being. Our local communities connect with each other through live, in-person, unamplified music, and no matter how we earn a living or seek respite, performing, learning, and listening to live music improves our skills, communication, processing power, alertness, memory, physical coordination, and so much more. In short, the quality of cultural life is so much better.
We have an underlying belief that live music is the sharing of a momentary and intense natural expression of emotion, enhanced by the uniqueness of all involved, that enriches lives and brings people together.
How we aim to achieve our goals
It took a steering committee of performers, volunteers, and officials eighteen months of weekly decision-making meetings and online discussion to develop our Constitution and Bylaws, which determine how we go about achieving our mission.
In addition, we make decisions based on our values listed above, and consider it far more important HOW we go about accomplishing our goals that what those goals actually are.
Primarily through tax-deductible donations and special membership programs, the DMS is able to coordinate events of its own performing groups and teachers, and for groups that ask for help, in addition to providing affiliated groups with tax advantageous fiscal sponsorship. By sending amateur and professional musicians into local communities, those communities not only benefit from live music on their doorstep, but enjoy expanded opportunities to participate in larger music-related events.
And as music is such an integral part of everyday life and essential for the heart, how could we resist connecting local communities with live music?
Accessibility
The DMS makes it a priority to ensure that we offer events accessible to everyone, regardless of any social classifications such as (but not limited to) ability, sex, gender, race, color, origin, religion, faith, age, residency, resources, education, or partnership status. Our concerts, rehearsals, workshops and festivals take place in ADA-compliant venues such as the Dunedin Community Center, Pinellas Park Performing Arts Center, The Palladium at St. Petersburg College, and others. Wheelchair accessible vantage points are available in all venues.
Please note: Online and print materials can be made available in large print and/ or Spanish in approximately 7 days from request. Sign language is available if requested at least 7 days before events. Submit requests here.
The arts are a fundamental tool for self expression, shaping personal identity and unlocking creative potential. The arts also have the profound ability to connect individuals and groups across diverse ideas, perspectives and beliefs. When everyone has equitable access to the arts and the freedom to explore and voice personal expression, we all have the opportunity to use our creativity to achieve purpose, fulfillment and joy in our lives and contribute to the restoration of a vibrant, just and whole society. Our organization works to ensure that our policies, programs and practices foster an equitable, diverse and inclusive culture where every individual that engages with our organization feels acknowledged, valued and supported in their creative expressions and pursuits.
Who does what
+ Maestro's Circle
Our Maestro's Circle VIP Club is a growing group of supporters who receive VIP privileges, including all Music Champion benefits and DMS cocktail parties. Each Circle option includes 2 people in the same household, or one person and a guest.
Ed & Marte Gruber
William Helm
Carol & Steve McNeal
Karen & Mark Owen
Beatrice Palls
Julie Taylor Pantziris
+ Business Music Makers
Music Makers gain access to our conscientious community of live music fans – performers, audience, teachers and community decision-makers – by making the music happen their sponsorship of events, workshops, programs and promotion. Individuals, businesses, organization and corporations may choose from six sponsorship packages. Choose your partnership level here.
Service Providers
Our programs are sponsored in part by the State of Florida, Department of State, Division of Arts and Culture and the Florida Council on Arts and Culture and the National Endowment for the Arts (Section 286.25, Florida Statutes).
Events are Produced with the support of the National Endowment for the Arts, Creative Pinellas and the Pinellas County Board of County Commissioners.
+ Music Champions
Become a Music Champion and part of the DMS family of exceptional performers. Your membership keeps live music local and offers many privileges you and your family will enjoy.
+ Music Builders
Thank you for your donation to the DMS. Perhaps you would also like to consider joining?
+ Volunteers
See current non-performer volunteer opportunities.
If you would like to volunteer, please apply here.
+ Leadership
At the head of The Dunedin Music Society, Inc. is an Artistic Director. The organization is governed by an oversight Board of Directors, and operated by an Executive Committee of functional and program managers led by an Executive Director.
Directors:
Michele Tyrpak (2023) – President & Chair
John Herring (2024) – Vice-President & Vice-Chair
Julie Pantziris (2023) – Treasurer
Bea Palls (2026) – Secretary
Meredith Raymond (2026) – Committee Chair
Executive Committee:
Stephen P Brown – General Director
Meredith Raymond – Committee Chair
Marianne Craig – Library
Jeff Michaels – Member Relations
Anastasia Palls – Performer Relations
Anja Grube – Finance
Julie Longen – Audience Relations
Past President/ Chair:
Tom Krisa (2016-2019)
Bev Becker (2020-2021)
+ The Maestro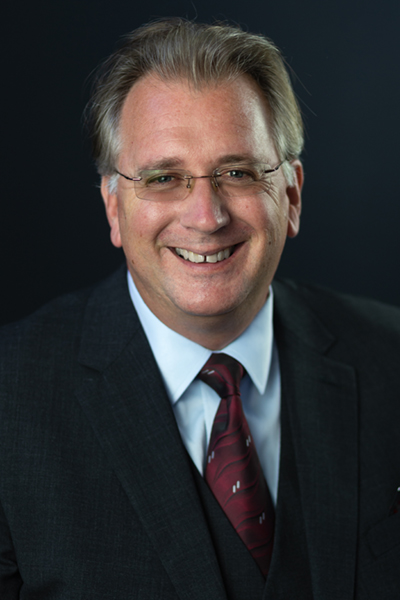 Bringing live music to Tampa Bay audiences, British-American Conductor-Composer Stephen P. Brown has shared his zeal for live classical music for over 40 years on four continents, and was ranked #2 on the Reverbnation USA Classical Music Chart.
Maestro Brown, who moved to the Tampa Bay area in 2011, is a deeply adventurous and creative impresario. His personal challenge to keep musicians active, audiences engaged and volunteers busy during COVID-19 times was met with creativity, innovation and imagination. As Founding General Director of the Dunedin Music Society (the parent organization of more than seven music ensembles and programs) and Conductor of the Dunedin Concert Band, he launched online programs, live-streamed events and hosted podcasts to grow audiences and enhance donor and volunteer involvement. When asked what drives him, he says "I help people accomplish a great deal more than they thought possible, usually using live music!"
His passion is contagious and inspires both amateur and professional musicians of all ages to join the Dunedin Music Society's various ensembles, Youth Summer Camp, WIBRAP (Wind/Brass/Percussion) Sight-reading Sessions, and the popular Pinellas Festival of Community Bands. Maestro Brown has developed an enormous and loyal following, as word gets out to those wanting to get back into music-making after some time away, or as people with a formal musical background move to Tampa Bay and seek out musical opportunities. Audiences of locals, snowbirds and tourists love the live music offerings and many have settled in the area specifically for the ability to participate in them.
Maestro Brown never slows down. He has written original music since the age of 16. He also serves as the Conductor of the Richey Community Orchestra and Chorus. He has worked with numerous professional and amateur chamber, orchestral, choral, dance and stage musical groups throughout the UK and the USA, and held esteemed positions in a handful of prestigious colleges and conservatories on both sides of the Atlantic Ocean. He founded the Medway Chamber Orchestra, the SouthEast Symphony, numerous percussion ensembles, and the Concert University performer coaching program. He is known for transforming ensembles and captivating audiences: "It's almost as if the music is a tangible medium he is sculpting," said Kathleen Haft, a musician who attends Brown's concerts at every opportunity. "He has grace, poise, charm and humor."
Humbled and honored to have spent his life studying and sharing music in so many different cultures and leading diverse groups of people in their own explorations, Maestro Brown shares why music is important to him. "It gives us the opportunity to grow. It gives us the confidence that we need in life, and that we can help spread to others. It gives us the courage to do and to share things, to move a little bit closer to being the best people we can be, every single day. "
An award-winning composer as well, Maestro Brown has completed over 120 compositions, including 50 as part of a quest to set each of the Psalms to original music – some choral, but mostly instrumental. Two of his pieces have won Global Music Awards, including Tapestry Tampa Bay.
+ Our Founders
The 68 DMS Founders are individuals and businesses who donated to our Founder's Day 2017, the first event of the DMS and our first fund-raising activity.
Anastasia's Aesthetics & Nails
Calligraphia by Melissa
Chester (Butch) Niford
Christopher Palazzolo
David Jamieson
David W. Holt
Deborah Langrock
Delbert Walters
Dennis Crow
Derek Currier
Diane & George Gray
Diane Niford
Dr. Jim Kowalski
Drake Family
Eugene & Elizabeth DiRusso
Greg Howard
James Reid
Jeff Gow
Jeff Ramirez
Jim & Julie Longen
Jim & Kathy Bevan
Jimmy Richman
Karen Mullins
Lee Lafleur
Linda Shaw
Lora Mills
Louis Mauro
Matthew J. Moody
Meagan Montmeny
Mr. & Mrs. Ben Marolla
Mr. & Mrs. Billy R. Landreth
Mr. & Mrs. Stephen P. Brown
Pat Goldschmidt
Sara Green
Ted & Alicen Barrett
Thomas Doddridge
Tom & Sandy Tolrud
Tom Krisa & Corinne Pearson
Walter & Karol Freytag
William Helm
What it is we do
"Passion and collaboration have proven time and time again to be far more effective and impacting than entitlement and individual gain."
Maestro Stephen P Brown
Connecting local communities with live music through multiple ensembles and programs is what we do, including:
Large festivals and local concerts with the award-winning Dunedin Concert Band, Pinellas Community Players, and the Rhythm Kings Jazz Orchestra,
Educational opportunities for amateur and professional performers with the WIBRAP™ Sight-Reading Sessions, Summer Sinfonia, and Music Theory Certifications,
and a multitude of workshops and spectacular events such as an annual Holiday Pageant, the Pinellas Festival of Community Bands, and soon a triennial conference.
DMS members both near and far get priority access to live music events, as well as opportunities to advocate to make the world a better place through live music.
The DMS takes pride in its inclusivity and diversity which contributes to our ability to host 105 in-person and online events in 2020, directly impacting more than 7,500 individuals in communities around Florida, the USA and the world. We celebrate our openness with anyone and everyone who wants to participate in group live music-making in a supportive, encouraging and collaborative environment as part of our ongoing everyday operations.
Organizational oversight of our Artistic and Executive Directors is provided by a governing Board of five Directors, while members of the Executive Committee actually help get the work done to ensure performers, audiences, members, our finances, logistics, library, and community relations teams have what they need to connect local communities with great quality live music. Active leaders, members, performers, volunteers and audiences from multiple races, ethnicities, religions, genders, abilities, ages, and other identities are who make the DMS one of the most rapidly expanding community-run organizations in our corner of the world.
Where do we do this?
We truly believe you cannot replace the in-person effects of live music shared by performers and their instruments (including voice).
However, we also appreciate there are times electronically-generated and amplified music can also be effective.
Plus, you might live or be traveling far away from our most prized concerts!
Therefore, although most of our in-person activities take place in Pinellas County and around the Tampa Bay region, occasionally we might host in-person events in other locations… especially tours to other countries.
Not all is lost, though! Since the beginning of isolation mandates due to the health concerns throughout 2020, we also maintain an active online presence, and often host virtual concerts, festivals, workshops and meeting, too.
No matter where you are in the world, the DMS can accommodate your needs and desires to participate in sharing, learning about, and enjoying live music.
Just check out the Concerts+ page for your next opportunity!
When this all came about
The Dunedin Music Society, Inc. was formed in December 2016, following the detailed recommendations of a two-year steering committee consisting of 20 volunteers from the Dunedin Concert Band (formed in 1981) and the local community.
On March 11, 2017, the DMS hosted its first event: a Founder's Day to raise awareness and initial funds.