"Positively inspiring and realistically joyous!"
Laura Throne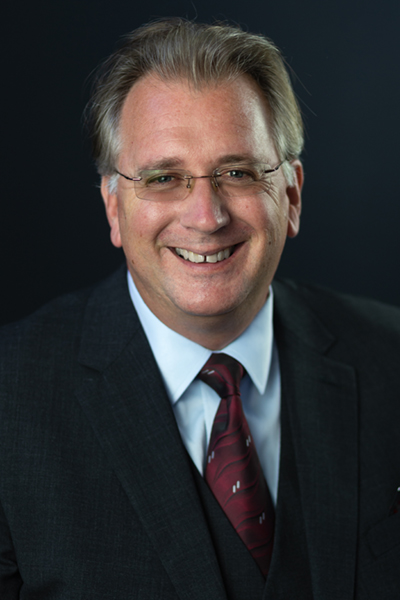 British-American Conductor-Composer Stephen P. Brown has shared his zeal for live classical music for over 35 years on four continents, and was ranked #2 on the Reverbnation USA Classical Music Chart.
Maestro Brown is a deeply adventurous and creative impresario who founded the Medway Chamber Orchestra, SouthEast Symphony, numerous percussion ensembles, and the Concert University performer coaching program. "Stephen P. Brown is one of those rare angels you meet in life that help you live the fullest and best potential by encouraging you to reach all your goals unabashedly," said coaching student and professional musician Diana Buckholz.
He is currently the Conductor of the Richey Community Orchestra & Chorus and the General Director of the Dunedin Music Society. In addition, he has worked with numerous professional and amateur chamber, orchestral, choral, dance and stage musical groups throughout the UK and the USA, and held esteemed positions in a handful of prestigious colleges and conservatories on both sides of the Atlantic Ocean.
As an award-winning composer, Brown has been writing original music since age 16, mostly for ensembles he was performing with or teaching. Most recently, he has completed over 50 compositions as part of a quest to set each of the Psalms to original music – some choral, but mostly instrumental. Two of Brown's compositions have won Global Music Awards, including Tapestry Tampa Bay.
As an award-winning conductor, Brown's first full-length orchestral concert included the mighty Piano Concerto No.5 by Beethoven with David Ward followed by Symphony No.5 by Tchaikovsky, conducted from memory at age 19. He is known for transforming ensembles and captivating audiences: "It's almost as if the music is a tangible medium he is sculpting," said Kathleen Haft, a musician who attends Brown's concerts at every opportunity. "He has grace, poise, charm and humor."
Be sure to visit the Maestro's website and sign up for his email newsletters: don't want miss anything, do you? www.stephenpbrown.com/newsletter
"Dreamers of Dreams" Maestro's Circle
The various levels of annual membership (Music Champions & Dreamers of Dreams), single donations (Music Builders), and sponsorship packages (Music Makers) are inspired by the poem "Ode" by Arthur O'Shaughnessy, which was set to beautiful music by Sir Edward Elgar in The Music Makers.
The DMS Maestro's Circle is an annual VIP membership program offering individuals, businesses and corporations extended personal and/ or promotional benefits and recognition. Join today!
We also truly appreciate our Music Builders, Music Champions, and Music Makers.
Music Makers
Silver ($2,500)

Copper ($250)



Music Champions
Investors
James Reid & Martha Velez
Supporters
Jim Beaty & Paul Nascarella
Margaret Wood Burnside & Aaron Fodiman
Joseph Garnett
David & Linda Hamilton†
Karen Owen
Melba Rilott & Family
Family Members
Jim & Julie Longen†
Ben & Dorothy Marolla
Dennis Saloky
Michele Tyrpak*
Lynette Werning
Double Membership
Individual Members
John Carter*
Catherine Paalvast
Committed Members
Maria Alspach
Robert Armour
Alicen Barrett
Ted Barrett
Lyne Barton
Beverly Becker*†
Amber Berntsen*
James Bevan
David Birnbaum
Melissa Brown†
Stephen P Brown*†
Jack Bruns
Kate Chambers
Pat Clark
Marianne Craig
Dennis Crow
Derek Currier†
Gene DiRusso
Janet Dudley
William Elliott
Pat Goldschmidt
Diane Gray
George Gray
Nancy Green
Ronald Hein
David Helfrich
Catriona Hill
Sherrin Hilliard
Greg Howard†
David Jamieson
Darlene Johnson
Mona Johnson
Tom Krisa
Gerald Krumbholz
Lee Lafleur†
Billy Landreth
* Director serving on the Board
† Serves on the DMS Executive Committee
Rosey Landreth
Paul Marlin
Mischelle Martyn
Susan Martyn
Jeffrey Michaels†
Lora Mills
Daniel Morgan
Robert Mosier
Ron Moss
Butch Niford
Diane Niford
Nancy Obarski
Christopher Palazzolo
Anastasia Palls†
Beatrice Palls
Craig Palmer
Candice Peace
Bill Possi
Connie A Powell
Ginni Pressgrove†
Kate Rahimzadeh†
Meredith Raymond
Barbara Read
Robert Rickel
Linda Shaw
Rachel Sherman
Cathy Skora
Henri Stein
Vincent M. Titara
Helen Valentine
Valerie Wade
Jerry Walker
Diane Wall
Chris Walters
Gary Williams
Thank you, also, to our 2019 Supporters and Partners:
The Hampton at Clearwater
Creative Pinellas
YourCause LLC
City of Tarpon Springs, Florida
Kate Chambers
Bill Helm
Karen Owen
Derek Currier
City of Dunedin Parks & Recreation
Tom Krisa
Jack Bruns
Musicians Services Inc
Henri Stein
Nancy Obarski
W Craig Palmer
Steven Pressman
Second Time Arounders Marching Band
Doug Ritchie
Ted Kadison
Anastasia Palls
The SPB International Agency, LLC
Ron Moss
Amy Hodgins
Barbara S. Pratt
James Reid
Ted & Alicen Barrett
Luella Oshea
Lora Mills
Linda Shaw
Rosey Landreth
Diane & George Gray
Bill Possi
James Bevan
Jeffrey Michaels
Catriona A. Hill
Gene DiRusso
smile.amazon.com
Alex Wert
Matthew Zebell
Rinaldi Group LLC
Tracy Bertke
Valerie Wade
Lucas Owen
Rachel Sherman
Beatrice Palls
Cherry Mclaughlin
EHCB Inc
Gary Williams
Greg Howard
Linda Goheen
Melba Rilott
Nancy Green
St. Petersburg Community Band
Wesley Chapel Wind Ensemble
William Gee
Candice Peace
gary debroekert
David Jamieson
Patricia Clark
Robert Mosier
Jeffrey Kikoler

Ronald Hein
Sasha Klemawesch
Stephanie Kadison
Express Checkout
Shenandoah Art LLC
Amber Berntsen
Amy Larbyger
Beverly Becker
Billy Landreth
Bob Osswald
Darlene Johnson
Dennis Crow
Diane Wall
Eldon Weaver
Gail Rothrock
Graeme Currie
Janet Dudley
Janice Gibson
John Green
John MacDonald
Julie Longen
Madge Ladd
Margaret Bagwell-Marante
Maria Alspach
Max Shimer
Melissa Brown
Meredith Raymond
Michele Tyrpak
Pat Goldschmidt
Patricia Goldschmidt
Proserfina P Rajel
Richard Harrison
Robert Armour
Robert Rickel
Sandra Walters
Sharon Chroman
Sherrin Hilliard
Susan Martyn
Tim Bailey-Jones
Timothy Jones
Virginia Obry
Walt Freytag
William Genovese
Barbara Mallender
Helen Valentine
Azra Begic
Chris Walters
David Diez-Perez
Teresa Sullivan
Charles Mcintosh
David Martha Birnbaum
Jennifer Ehrhart
Nancy Pogreba
Steve Hightower
Sylvia R. Dennie
Jude DeCoff
Ginni L Pressgrove
Lee Lafleur
Founders
The 68 DMS Founders are individuals and businesses who donated to our Founder's Day 2017, the first event of the DMS and our first fund-raising activity.
Anastasia's Aesthetics & Nails
Calligraphia by Melissa
Chester (Butch) Niford
Christopher Palazzolo
David Jamieson
David W. Holt
Deborah Langrock
Delbert Walters
Dennis Crow
Derek Currier
Diane & George Gray
Diane Niford
Dr. Jim Kowalski
Drake Family
Eugene & Elizabeth DiRusso
Greg Howard
James Reid
Jeff Gow
Jeff Ramirez
Jim & Julie Longen
Jim & Kathy Bevan
Jimmy Richman
Karen Mullins
Lee Lafleur
Linda Shaw
Lora Mills
Louis Mauro
Matthew J. Moody
Meagan Montmeny
Mr. & Mrs. Ben Marolla
Mr. & Mrs. Billy R. Landreth
Mr. & Mrs. Stephen P. Brown
Pat Goldschmidt
Sara Green
Ted & Alicen Barrett
Thomas Doddridge
Tom & Sandy Tolrud
Tom Krisa & Corinne Pearson
Walter & Karol Freytag
William Helm